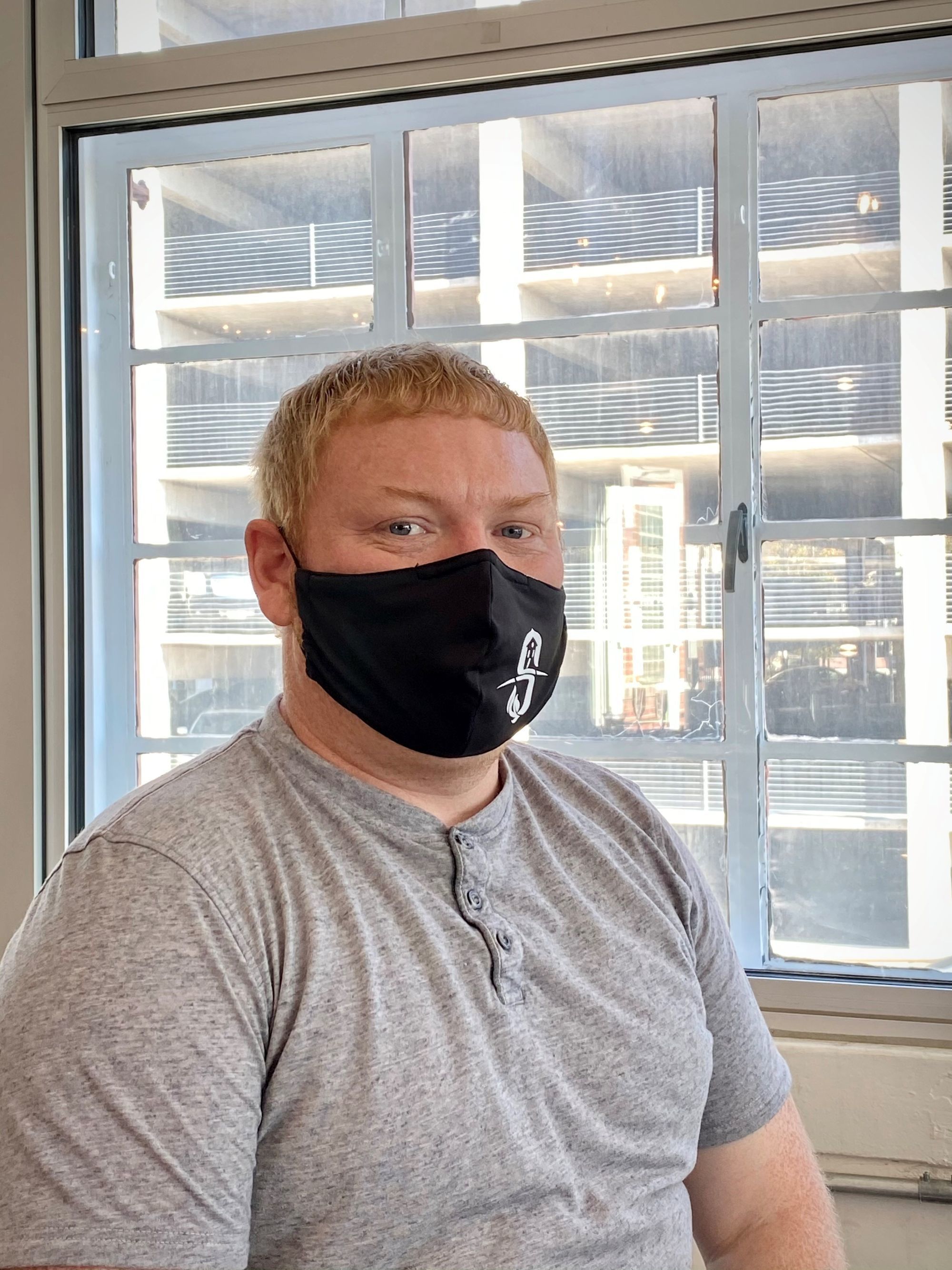 Meet Curtis
Meet our board member, Curtis Covington. As a board member of CISS, no one would guess that he was at one point, a homeless veteran.
Curtis enlisted in the Army in 2005 and was then deployed to Iraq. He worked in the infantry while working on counter-terrorism. While deployed, he enjoyed bringing relief to the communities he visited. After he retired, Curtis worked different jobs and lived in different places. 
It wasn't until after those 6 years, that Curtis began to struggle with substance abuse to aid his then undiagnosed PTSD and was eventually charged with a drug felony. 
To turn his life around, Curtis joined the VA program and went through their treatment plan twice. He was given a room to stay in through a program called 180Degrees and enrolled in classes through DMACC.
Now, Curtis lives with his wife in their own apartment and is on his way to starting a Masters degree at the University of Iowa become a therapist after finishing his Bachelors in Social Work at Grand View University. Through his own experiences and as a board member, Curtis is a strong advocate for homeless veterans. 
"I want to be the voice for homeless veterans"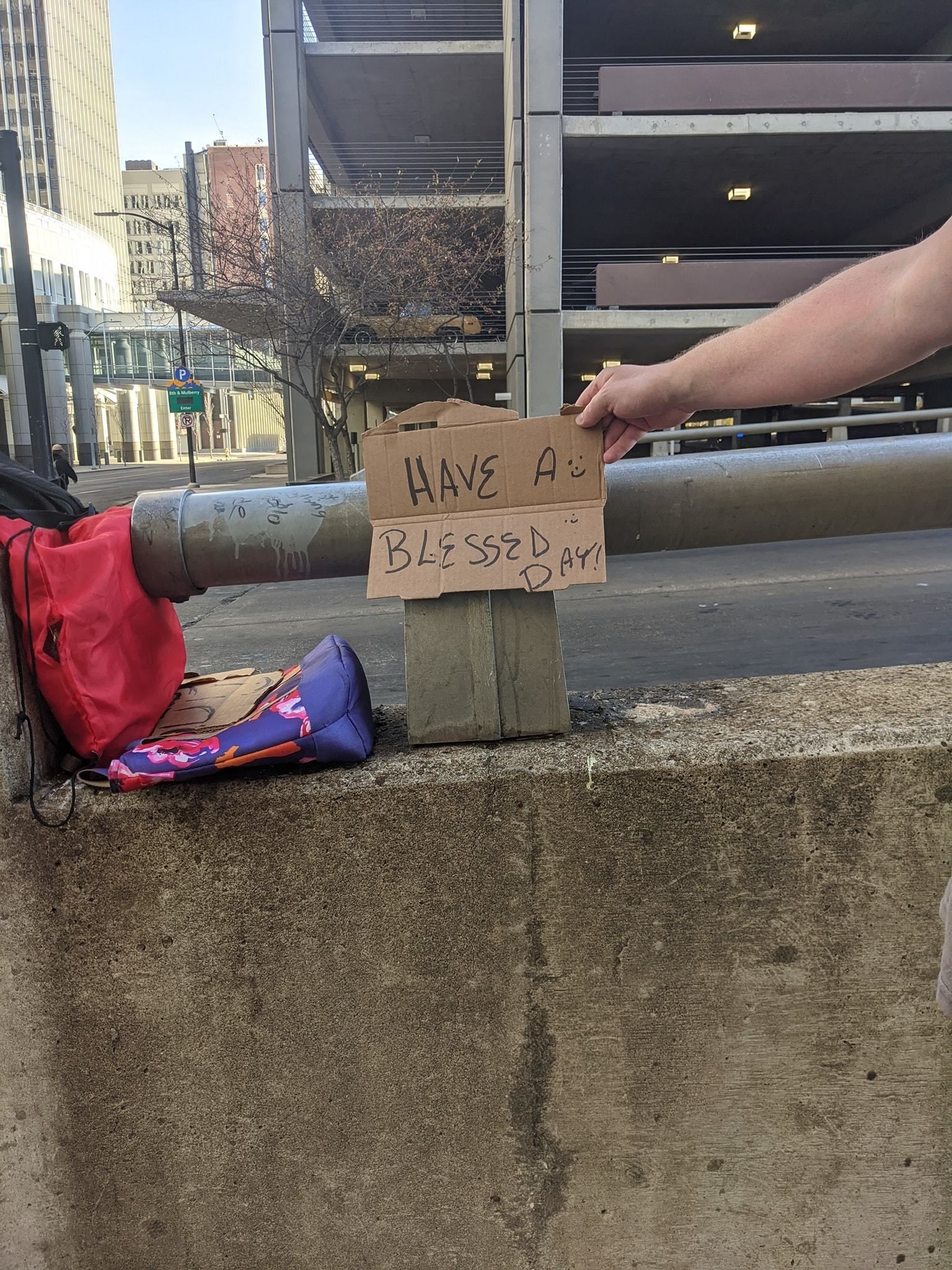 The Other Side- Anonymous
Would you hold a sign up all day at the corner of 8th and Mulberry in hopes to catch small donations? Would you wish other people blessings as you try and get your life together?
We all have different walks in life. Some walks are shorter than others. Some walks are longer and harder than others. Some of us hit rock bottom and have to start over exactly where we are at.
We all can offer more compassion to the other side. The other side is not always pretty. The other side may not have the glitz and the glamour. The other side may not be comfortable, but it is a real side. It is a real side that also demands a lot from each individual, just like your side. We are all human and deserve to be treated with respect.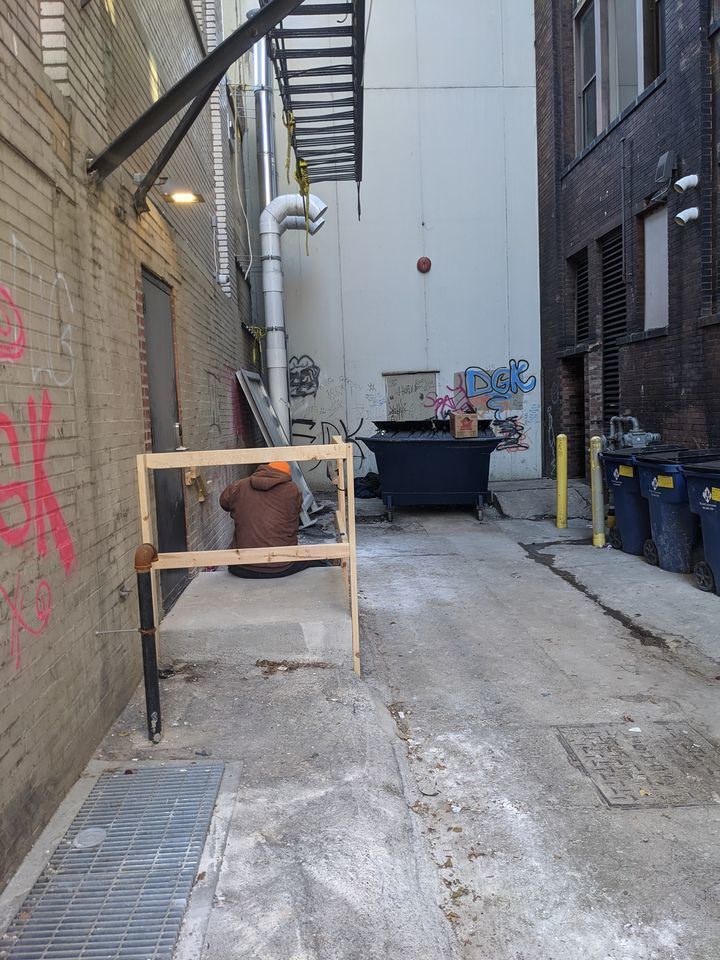 Meet Gabe
It is approximately 7:47 a.m. on this cold Saturday morning, in downtown Des Moines IA. Meet 47 year old "Gabe". Gabe was sitting alone, on this typical Saturday morning. He sits and stares on his concrete bed as he is waking up for the day. He pulls a small travel size Crest toothpaste tube from his small bag. He takes his finger and rubs a small amount across the top row of his teeth. Gabe did not want his identity shared, but he was more than willing to share his story with me.
Gabe was born and raised in a family of 8 in Dubuque, IA. In grade school, he was diagnosed with a learning disability. He said the first time he was told he had problems learning, he felt defeated. This caused a huge deficit in his life. He was bullied, even in his own family.
He has rummaged all over the Midwest, using drugs, trying job after job and staying wherever he could for several years now. He has no kids, no spouse and doesn't hold a phone number to anywhere except CISS, and a few other agencies that have helped him. He has been in Des Moines now for several months, with no family support. He says he doesn't know how long he will be here, but while he is here, he is trying to "figure it out." As he sits on his temporary bed, he says he needs to find something to do because the store owners close by have a routine of making everyone leave from this area. He frequents CISS.
He shared that he stopped trying a long time ago. Why? Because he has went through several jobs and he finds them difficult. He suffers from depression and he has episodes that make it difficult for him to stay consistently employed.
The other side is real. This reality is a far too common story for so many across Central Iowa and beyond. Be mindful and more compassionate of the other side. The story may be way different than you imagined. -The Other Side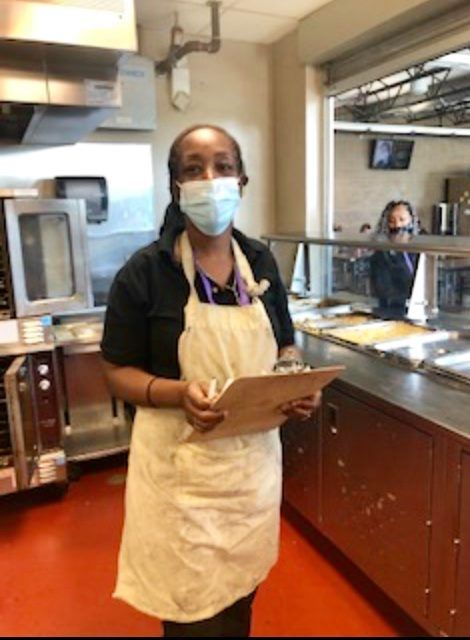 Meet Le Le
Lishala Patterson, but goes by Le Le, ended up in Des Moines after growing up in Jamaica and New York, splitting her time between her parents, her dad is Jamaican and her mom Cuban. She had a rough life, saw things she never should have witnessed as a child, had been kidnapped twice, and wound up using drugs and alcohol to mask how she was feeling, she has been clean for 7 years.

After years of that life, she decided she needed a fresh break and came to Des Moines with her last son, to finish raising him in a better environment. She was a caregiver for an individual who then died, and she was left with no place to stay, so she came to CISS. Le Le says CISS is the best thing that has happened to her. She started with Project Iowa and the Job Training program at CISS in the kitchen. Le Le had worked at fast food places in the past, but with this opportunity she realized she loved working in the kitchen and everything she was taught. Le Le now has her own apartment and works at Central Iowa Shelter & Services full time in the kitchen.

Le Le enjoys spending time with family, watching her youngest son finish growing up and looks forward to her grandson visiting a few times a year. - The Other Side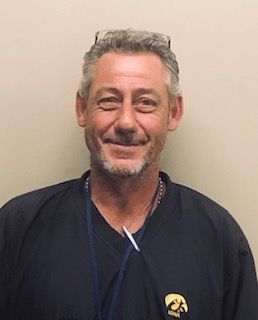 Meet David
My name is David Venenga, I came to the shelter in 2018 from Texas after my father died. I grew up in Grimes, Iowa and attended Dallas Center Grimes High School. I did not continue my education after high school because, I was always bored in school. I have always loved the outdoors, so I found my niche in landscaping here in Iowa and continued with it while living in Texas.
When I came back to Iowa, I was shocked to find out my ex-wife had died as well. I did not stay with my mother, because I just never had a relationship with her, not that we didn't get along or love each other, it just wasn't an option.
The shelter has been great to me, I was able to get into the job training program doing what I love most, working in our outdoor garden space and helping maintain the grounds…I take a lot of pride in my work. The shelter has also helped me get into housing, so I now have an apartment that's my own space.
In my free time I love reading and writing, the bible is my favorite book and I collect different versions of it. I love going to thrift stores and finding old books and sometimes seeing other people's notes in the books, it's like getting to know someone in a different way. I also enjoy helping people and keeping the balance and peace of treating people equal and gaining their respect.
The coolest that happened to me at the shelter was when the news interviewed me for the garden and job training program.
I am so grateful for the shelter and all of the opportunities they have given me. -The Other Side