Veterans Per Diem Program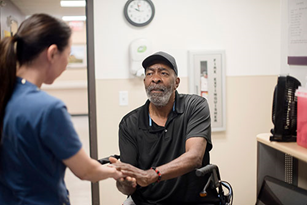 In partnership with the U.S. Department of Veterans Affairs, we provide 19 studio apartments for eligible veterans. These guests can reside for up to 24 months while they are assisted with supplemental case management, job training, housing placement and resources. In addition, veterans staying at CISS have access to daily meals, case management, donated clothing, and laundry facilities.
This program is to help provide more specific resources for veterans including health care, housing and more. Veterans work directly with a case manager to progress their lives to self sufficiency, where they can leave CISS and become independent in the community.