Timi Wakefield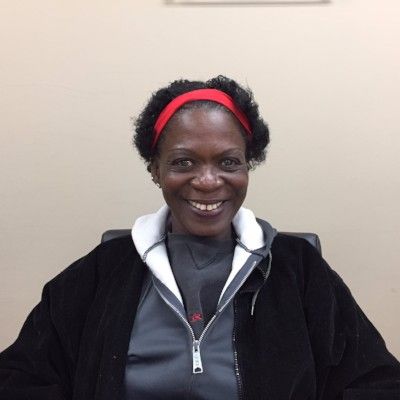 The fact that we were able to find Timi to sit down and interview her was actually a little bit lucky. Between her new job at the Embassy Suites and her giving haircuts to her fellow clients she is almost always busy all week long. 
Timi has only been at CISS for about 2 months, and she has spoken so highly of the staff here at the shelter. She came in to the shelter for the first time at 2 AM, and she remembers how well the staff treated her, even at that hour of the night. They were pleasant and helpful and gave her so many choices during her whole check-in process. "I love all of them," she says of the staff. 
Growing up Timi was the oldest child in her family. She has 3 sisters and a brother and where they grew up was a rough area. She has three children and 10 grandchildren and she says that they are growing up in similar situations. Timi's husband of 12 years is currently incarcerated, something that has happened before. Timi says that each time it has happened it has knocked her down and it takes so much to get her life back in order again. 
Timi went back and earned her GED and in 2002 she graduated from beautician school, something that she has dreamed of since she was a little girl. Her goal is to eventually become an instructor herself so that she can teach more people the thing that she loves to do. In her free time at the shelter she gives haircuts and helps people dye their hair. She loves to do it and to help out her fellow clients. 
Timi moved here from Omaha when she needed to find a new place that she could start again after her husband's incarceration. Just recently Timi got a job at the Embassy Suites doing housekeeping and she is working hard to get her money saved up to get a place of her own again. The thing that she wants more than anything is to be able to show her grandchildren that there is a different way to live than what they see now. Her goal is to give them a chance to see a better place than what they are experiencing. Timi won't be living at CISS long, and we hope that is the case, and when she moves out it will be because of her amazing work ethic and her caring heart.