Lishala Patterson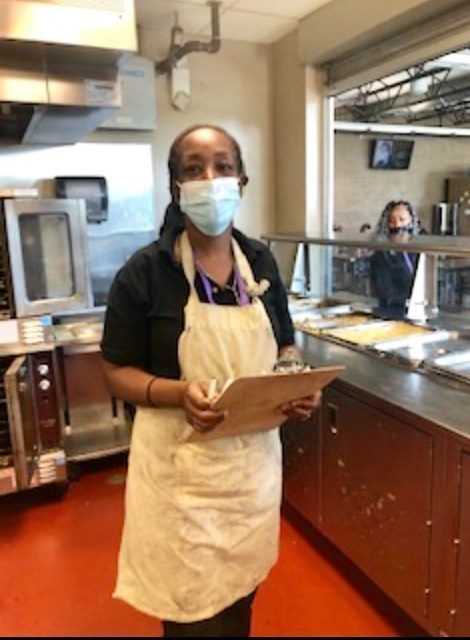 Lishala Patterson, but goes by Le Le, ended up in Des Moines after growing up in Jamaica and New York, splitting her time between her parents, her dad is Jamaican and her mom Cuban. She had a rough life, saw things she never should have witnessed as a child, had been kidnapped twice, and wound up using drugs and alcohol to mask how she was feeling, she has been clean for 7 years.  
After years of that life, she decided she needed a fresh break and came to Des Moines with her last son, to finish raising him in a better environment. She was a caregiver for an individual who then died, and she was left with no place to stay, so she came to CISS. Le Le says CISS is the best thing that has happened to her. She started with Project Iowa and the Job Training program at CISS in the kitchen. Le Le had worked at fast food places in the past, but with this opportunity she realized she loved working in the kitchen and everything she was taught. Le Le now has her own apartment and works at Central Iowa Shelter & Services full time in the kitchen. 
Le Le enjoys spending time with family, watching her youngest son finish growing up and looks forward to her grandson visiting a few times a year.