Lisa Pate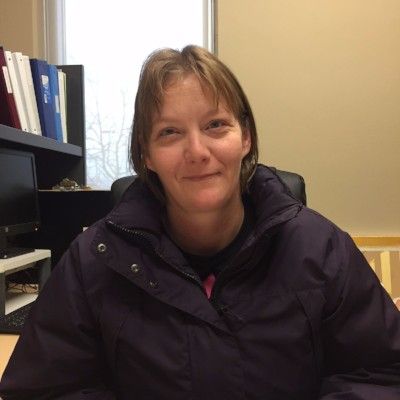 Lisa came to CISS after she was left by her ex-husband in Ottumwa. She was helped by the local Salvation Army who helped her get to Des Moines, to our facility. From her first days here she has made an impact on our staff. She has been unbelievably helpful not only to staff but to her fellow clients. Lisa doesn't know how to say "no" and sometimes that is even to her detriment. She cares for everyone and does what she can to be useful and helpful. 
Lisa's first real example of helping out at the shelter was when she volunteered to help serve coffee in the morning with breakfast. First she was just serving, then she asked to be shown how to make it herself, and then she was actually delivering coffee to her fellow clients. Since she was doing so much already, we got her to apply for our Community Kitchen Job Training Program. She worked in there for the whole 8 weeks of the program and DJ was sad to see her go! When she had completed the Community Kitchen program she began volunteering Mulberry Farms & Food because she wanted to keep busy. It wasn't long until she applied for a position in the job training program for MFF too. We have never had a client go through both programs before, but if you ask Lisa it isn't anything special for her because she just wants to be helpful and work. 
Lisa says that she is motivated by her five children. She wants them to see that she works hard and is able to accomplish the things that she tries. Currently Lisa is taking college courses and is trying to decide if she wants to major in Business Administration or Nursing. The one thing that she knows is that she wants to keep helping people. Lisa is an example of taking a negative situation and turning it into a positive opportunity. She is looking forward to all of the things that she can wok for when she is able to move out of here: finishing school, getting a car, a calm place to live, and some solitude.