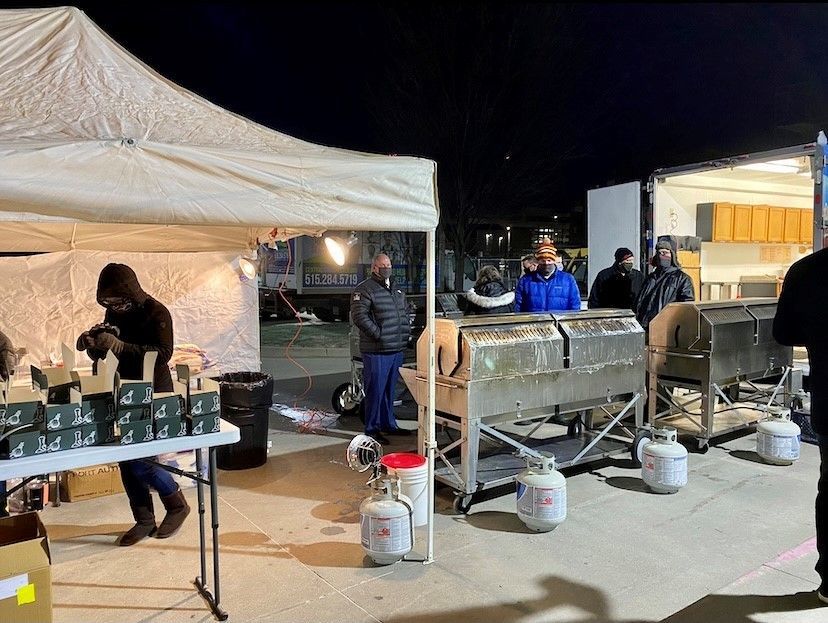 Fareway Stores and Iowa Pork chose Central Iowa Shelter & Services to as their Giving Tuesday. Working together, they were able to put on an outstanding event by preparing and serving breakfast burritos with a dinner to follow. As early as 4:30AM, Iowa Pork and Fareway were at the shelter and off-site location, setting up their stations. Special guests and city officials arrived to help assemble and pass out meals to our clients, wearing masks and following pandemic safety measures. 
Our Facebook Live/Zoom event went off without a hitch, carried by our MC's Justin Schoen and Melissa AK. They interviewed CISS CEO Melissa O' Neil, Secretary Naig, and Mike Paustian the president of Iowa Pork. 
Special thank you to John Losey who helped us put this all together.