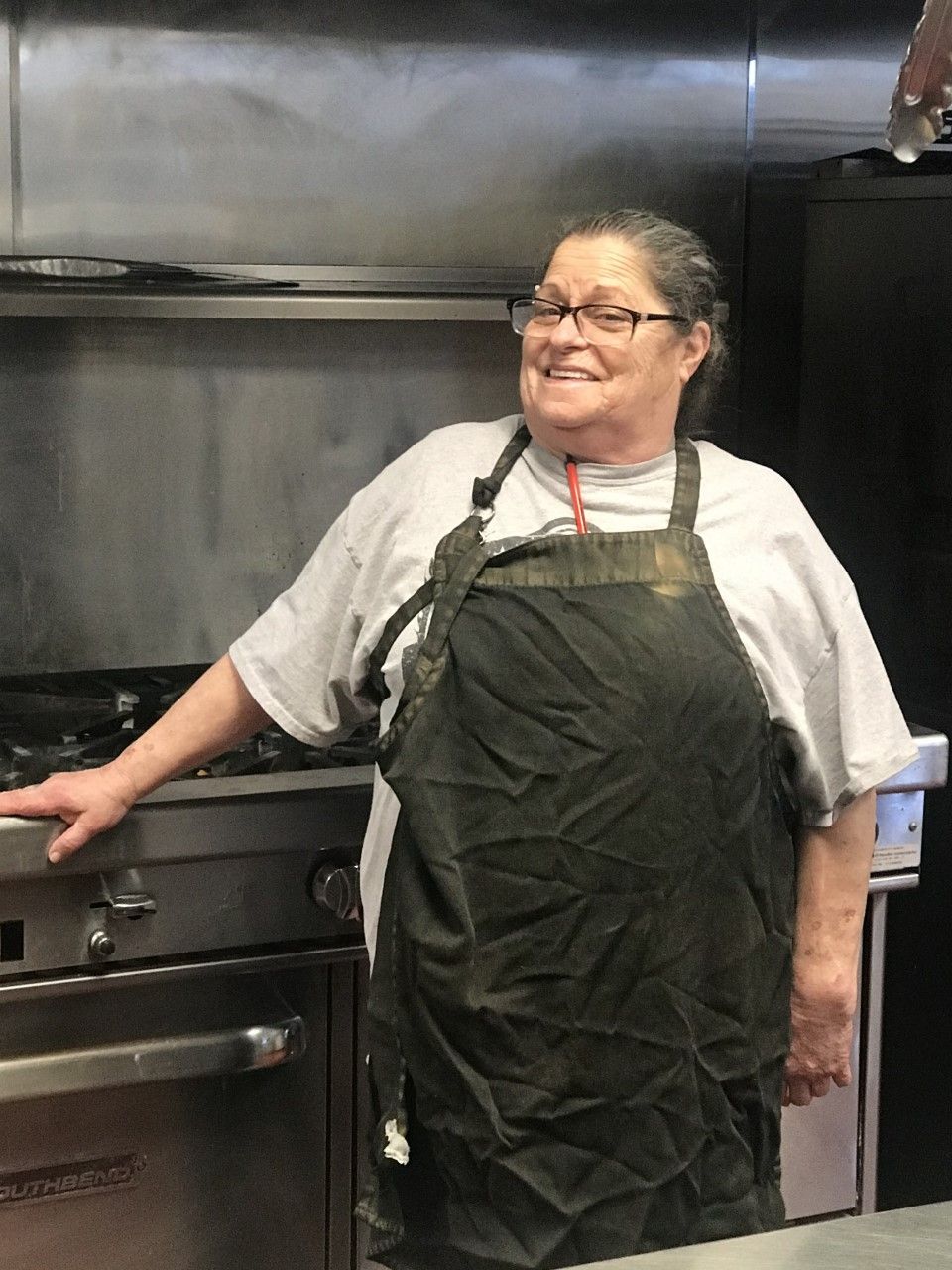 Working in a kitchen brings Melody joy. She knows a thing or two about prepping food, planning menus, ordering supplies and keeping the kitchen clean after working as the general manager of Flanagan's in Des Moines and Billy Joe's Pitcher Show in West Des Moines.
With over 15 years of experience the restaurant/bar business, she is able to put her skills to good use as a volunteer in the kitchen at CISS. She works about 18 hours per week and her favorite thing is getting to know the people. "I have a good memory for names and I'm comfortable in a crowd," she says. "Most people just want to have someone listen to them," Melody adds.
Her favorite thing to cook is fried chicken, however, she says that is a tough thing to make at the shelter with so many people going through the line. This time of year, a big pot of chili brings a smile to the clients' faces. It makes her feel like she is making a difference in their lives when people say they had a good meal.
Melody understands what it is like to fall upon hard times. "My life hasn't always been easy, but I have learned to push on and push forward." She hopes her ability to communicate and relate with people is making a difference at the shelter. We are grateful to have her gregarious personality working with us.