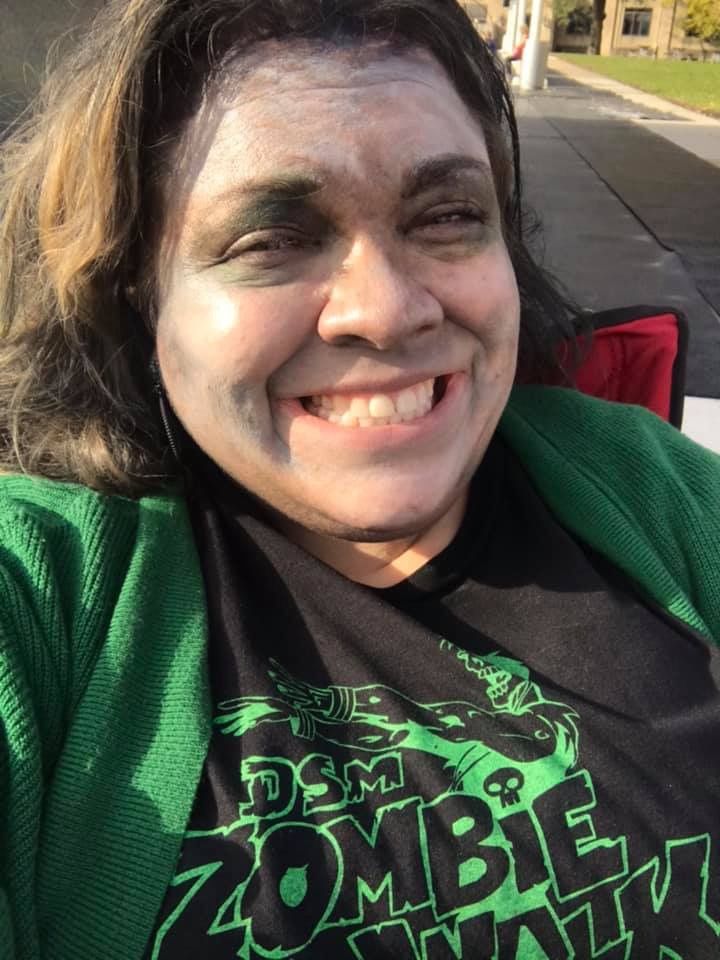 Every organization needs someone with a creative eye and willingness to work until things get done. This is what Melissa brings to CISS.
She joined the organization as a volunteer during the 2017 Heroes for the Homeless event. Today, she serves on the marketing committee, helping with the graphic design of event invitations, brochures, and décor at events. We are really excited about bringing her ideas to life for the 2020 Heroes for the Homeless event!
In addition to her creative side, she also loves a fun party. This is the reason she was determined to bring back the Zombie event last year and is fast at work planning for the event later this fall. "I'm obsessed with all things undead, scary, Halloween and haunted so the Zombie event is right up my alley."
Events like these bring awareness to the Shelter and help us find volunteers and new donors.
During the day, Melissa is the Marketing and Human Resource Director for Flooring America. She enlisted her colleagues to volunteer to serve a meal recently. "This was a great way for our team (to get out of the office) and do this (for the community) together."
Melissa says she enjoys volunteering for CISS because it allows her to express her creativity while giving back to the organization and the community. "I feel very welcome and appreciated at CISS!"
Melissa is a great example of an employer that encourages its employees to give back to the community. We are grateful for her work and commitment to CISS. She has helped raise awareness about our mission to serve the homeless in our community and works with us to achieve our goal, which is to end chronic homelessness in Central Iowa.
Thank you, Melissa! We are excited to see your creativity at work in 2020!