Harmony For the Homeless Benefit Concert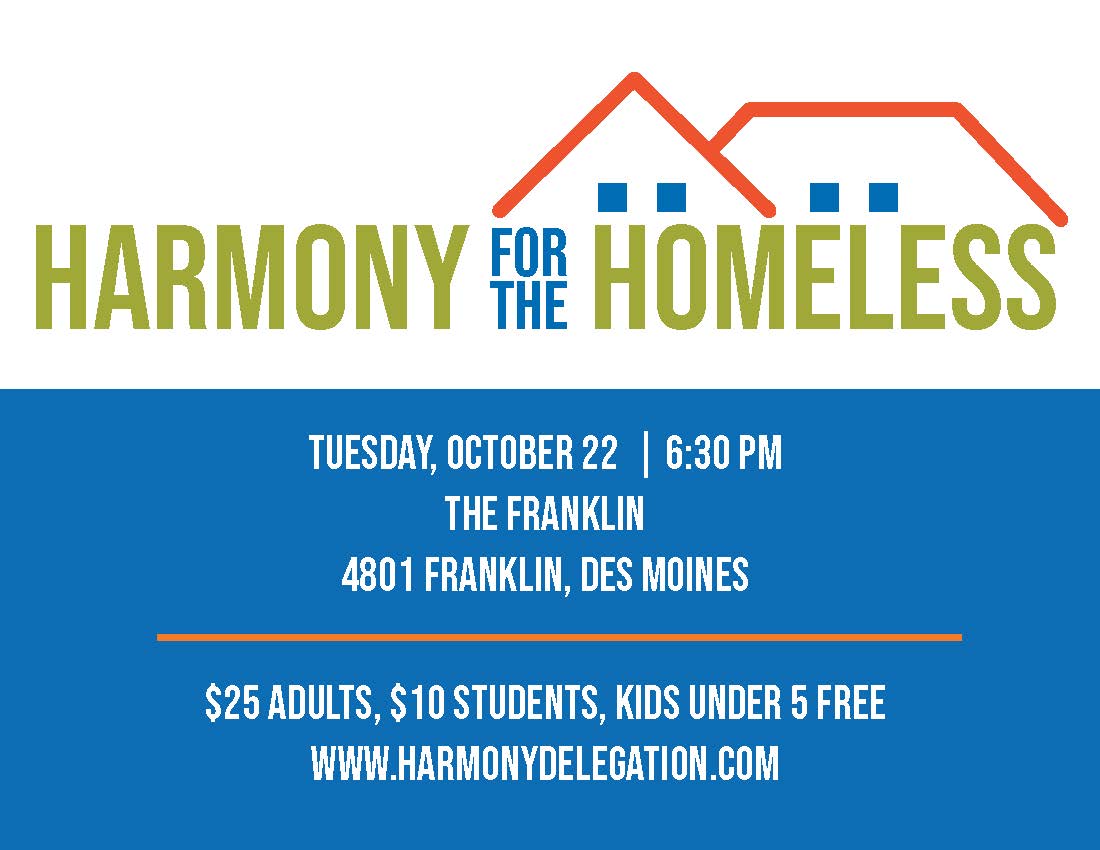 Join Central Iowa Shelter and Services and the Harmony Delegation Chorus for a night of music and fun all while supporting the people who need it most! There will be a special guest performer as well (Roosevelt High School Gospel Choir, hint hint!). Admission is $25 and a pair of socks for adults, $10 and a pair of socks for students, and kids under 5 years old are free!
Get your tickets here!
5:45pm- Doors Open
6:00pm- Concert Starts
8:00pm- Light Reception to follow
Huge thank you to The Harmony Delegation Chorus for partnering with us to support the needy in our community!