Ken Simmons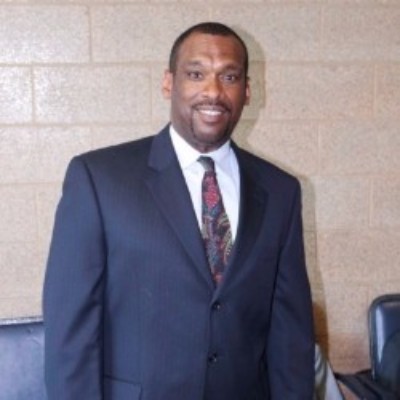 Ken Simmons was born in Fairfax, Virginia, the month after Martin Luther King, Jr. was assassinated in 1968. He thinks that while in the womb he was affected by all the turmoil that was going on in the world. Ken began his life living in the projects, but his mother and father worked hard to improve their lives, eventually moving out and into the suburbs. There was such an importance placed on race when Ken was born.  He feels it caused his mother's prejudice towards white people, the same people Ken found himself surrounded by – teachers, schoolmates and friends.  Often, this made relationships difficult for Ken and it became a theme throughout his life, which he noticed at an early point in his life.
Ken, the second oldest of 5 children, explains his childhood as mostly normal, but marked by serious losses. When he was young, he held a dying boy in his arms after the boy was hit by a school bus. On top of that, he had a close friend in school who died of leukemia. Events like these left Ken scarred and looking for ways to cope. He realized that situations like these are what gave him the validity that life is precious and not to be thrown away.
Ken dropped out of high school early and joined the Air Force. He was looking for his place, but instead found that suddenly, he was a thousand miles away from home with no friends or family. He felt alone and without the guidance he was used to. He would phone his father to try and get help through tough things, but his father couldn't truly help and he felt like he was going it alone. In the military Ken saw things he knew he could improve upon, but found he never had the chance to make an impact because of his rank. He decided he needed to go back to school and get an education so he could become an officer. He never completed his officers training, though.
Ken graduated college and ended up starting law school.  He realized quickly it wasn't what he wanted at the time and he stopped his schooling. In one year Ken took a series of huge blows; his pastor died, his surrogate mother passed away, and his son was sent to prison. His coping was the coping of the streets: alcohol and substance abuse. Eventually it got him into legal trouble, and Ken ended up in prison himself.
When Ken got out of prison, he came to Des Moines and spent some time at CISS before going back to Texas for a while. Eventually he decided to come back to Iowa and called his friend DJ Elumn, the Kitchen Manager at CISS. DJ got him a job in the CISS food training program, and Ken completed the entire 8-week training. That was just the start for him though. When he was done with the CISS training program, he was accepted into a training program and received his Class A and B Commercial Drivers Licenses. Ken was given a job driving for DART and began looking for more opportunities to utilize his new licenses.
In the first week of July, Ken moved out of the Veteran's floor of CISS and moved back to Texas. He has family there and will again be driving a truck at his new job. When asked what he was most excited to do in the next chapter of his life, Ken he said he is ready to be a Grandpa. He also wants to finish law school and plans to use his new truck driving job to pay for it. Eventually he wants to save some money and buy a food truck too, because as he told us so many times, his main motivation is helping people. He wants to use the truck to give people the same opportunities he received at CISS -  to make some money, learn a skill and get back on their feet.